PlanningAlerts.com
PlanningAlerts was a simple service that sent email alerts of new planning applications regardless of which local authority was responsible for them.
The data was collated by screen-scraping local authority websites in the UK. The concept was also implemented in Australia by Open Australia as planninalerts.org.au
It was a finalist in the New Statesman New Media Awards in 2007.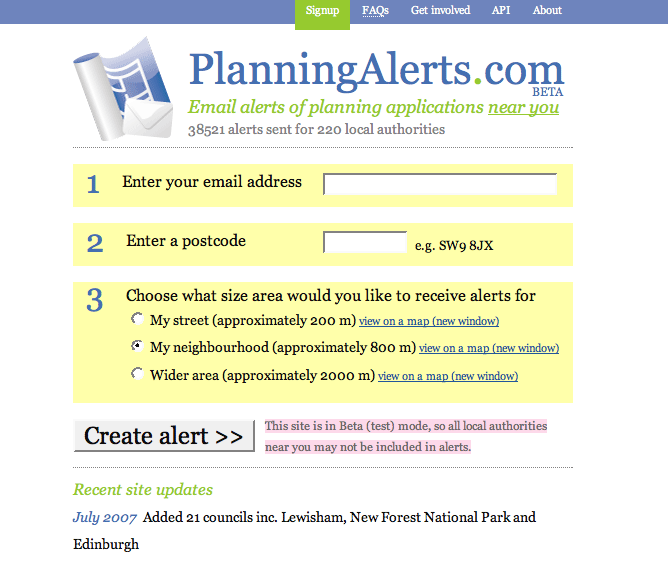 Press coverage